Saturday 2/27
Ali and I went to Brick Lane in east London for Indian food today… but it wasn't as good as I expected. There were really pushy people outside of every Indian restaurant on the street (and that's pretty much all there is) which I expected, but it was annoying. Ok but overpriced. Khan's on Queensway is better and closer. After lunch we went to the Tower of London area and crossed the Tower Bridge. I love that bridge! Prettiest one ever I've seen.
i love this... old tower of london with skycrapers behind it
We walked to the Tate Modern – London's big modern art museum. The building looks really cool; it's an old power station so it's a massive gray square. I liked most of the art but some of it was too abstract for me, or disturbing (or stupid). Some of my favorite pieces were a room filled with a giant table and chairs set. I felt like Alice after she shrinks in Wonderland. I also saw art by Picasso, Dali, and Andy Warhol, and I loved "The Kiss" sculpture.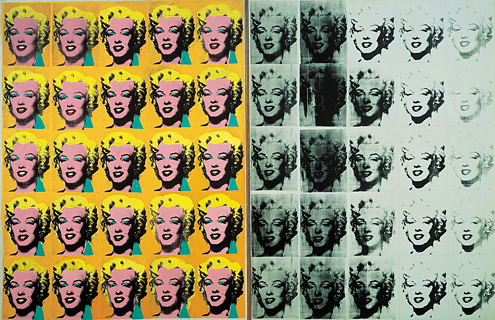 After leaving the Tate Modern we walked across to the Millennium Bridge (from Harry Potter!) to St. Paul's Cathedral. It was cold dark and rainy but the cathedral was kind of lit up and so pretty. The tubes lines we needed were down (of course) as they sometimes are on weekends so we took forever to get home on buses. Dinner: Tesco pasta and Cadbury crème eggs. :) London life is good.
Sunday 2/28
Took over an hour to get to church today with our tube line down. Dinner, kitchen duty, homework, blah. PS I found out yesterday morning that my very good friend Elder Riley Harper, who's serving a mission in Concepcion Chile, was living very close the epicenter of the massive earthquake yesterday! I was anxious all day but the Church just posted a bulletin saying that all the missionaries are accounted for. I'm still worried but I know that he'll be ok… he'll have some crazy stories.